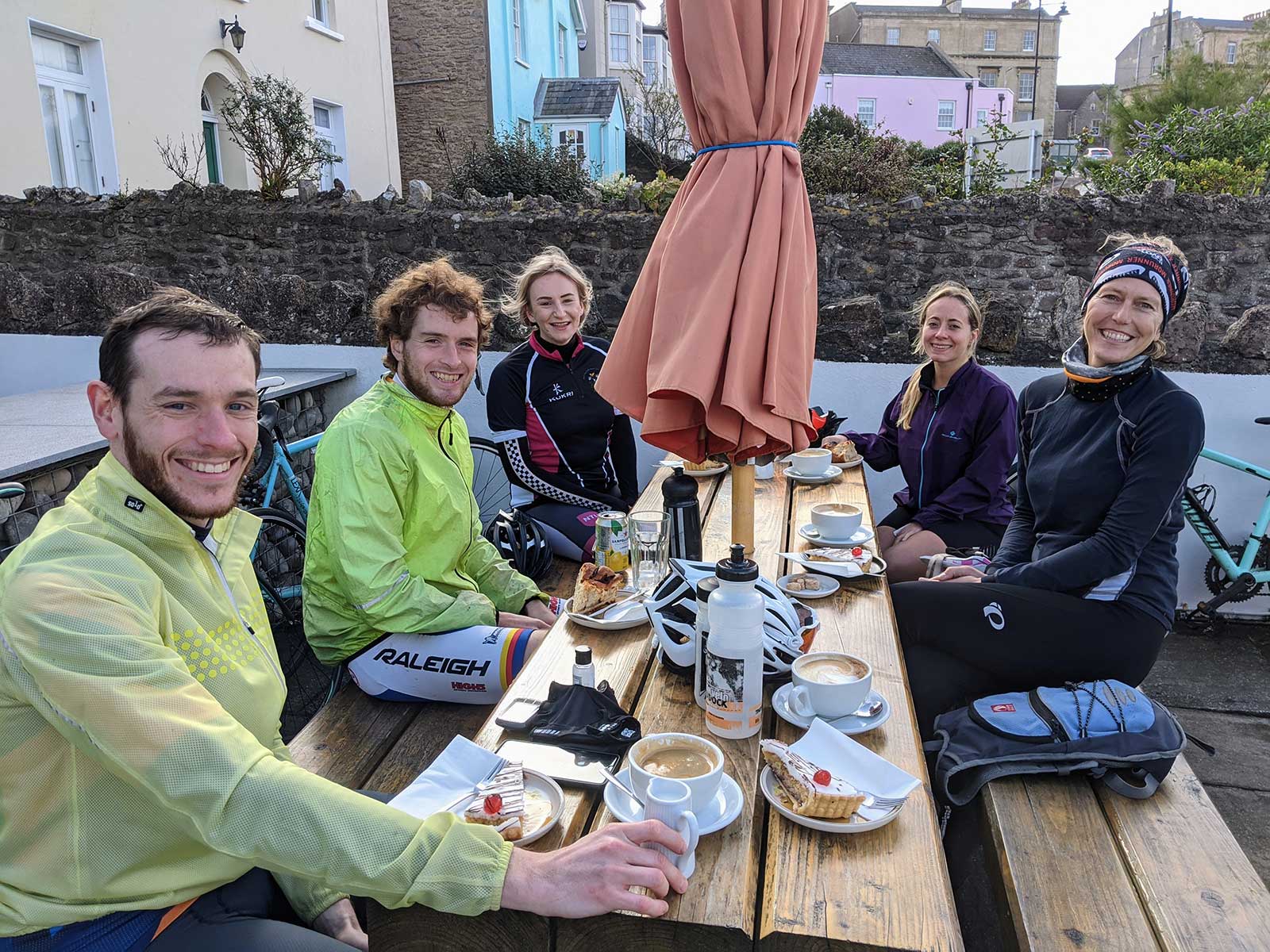 Here at BSCC we know it can be pretty daunting joining your first club ride. Are you fast enough? What do you need to bring? What if you don't know the etiquette? These were all worries that our existing members had before joining their first club ride so we wanted to make it easier for new cyclists and those returning to the sport to feel welcomed into our super friendly club and have their questions answered. Enter the buddy system.
The buddy system pairs you up with an existing club member for any club ride you'd like to join. They'll be available via email to answer any questions you've got leading up to the ride – we know there's a huge amount to get your head around when starting group cycling so ask away. They'll also meet you at the start of the ride and introduce you to the rest of the group, ride with you to make sure you don't get lost or left behind and generally ensure you have a great first outing with us. Essentially, it's like a ready made bike friend, and an extra bit of reassurance if you're a bit nervous – it's nothing to be ashamed of – many of us were when we first joined! 
We've got buddies signed up and ready to go in all our club ride groups. Use the button below to register your interest and we'll get in touch. Male and female buddy options are on the form, if you'd feel more comfortable with one or the other. 
We know there are a lot of new cyclists out there and it can be tricky if you don't know many other cyclists or have one in your family so we're here to help. We look forward to meeting you on a ride!