Welcome to
Bristol's best
cycling club
We are Bristol South Cycling Club (BSCC)
We are brought together by a collective love of riding bikes – a passion which takes many forms in our diverse membership. We pride ourselves on being friendly, welcoming and inclusive, and despite the name we're made up of cyclists from across Bristol and the surrounding areas. BSCC is the oldest cycling club in Bristol, formed in 1893 – check out our club history pages to find out more.
The club organises weekly rides, year round – you may have seen us out on the road in our iconic red and gold kit. We always welcome new members – join us on a Sunday club ride, and meet the club! If you're new to road cycling, we run monthly intro rides on the first Sunday of the month at a steadier pace, over a shorter distance and led by one of our existing members to help show you the ropes. We also run women's specific rides and events – find these in our calendar.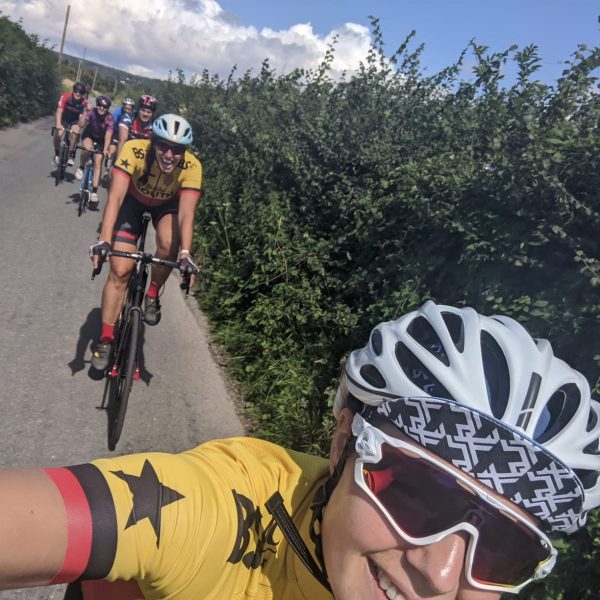 The mainstay of our riding and socialising are the Sunday club rides or 'club runs'. In the summer months we hold some additional weekly rides. A 'Fast Tuesday' paceline or chaingang with a separate women's group (both are open to members and non-members alike) and the Wednesday night time trial around Chew Valley Lake. We like to socialise off the bike too – evening rides often end with a reviving drink somewhere and there's also a summer social BBQ and the Christmas dinner and awards night. We support our members to compete – which takes many forms – from crit racing to ultra-distance or MTB. We also support those hunting for their next PB and recognise the value of individual goals. Check out the club calendar for more.
If you're looking for some competition whether against the clock or a road race, head over to our events page. As well as the Chew Valley Lake time-trial, we organise a men's and a women's road race, a cyclocross event, a hill climb and a number of  time trials.
BSCC celebrates and supports its female riders, and it goes without saying that women are welcome on all our rides. In addition to this, we provide a range of women's specific rides and events. Our Fast Tuesday chaingang is open to women from any club, and is the best fast women's ride in Bristol*. In the winter months this is replaced by a 'Speedy Saturday' to make the most of the daylight! This year we're bringing a new range of women's specific events to the calendar so watch this space. 
 *Anonymous review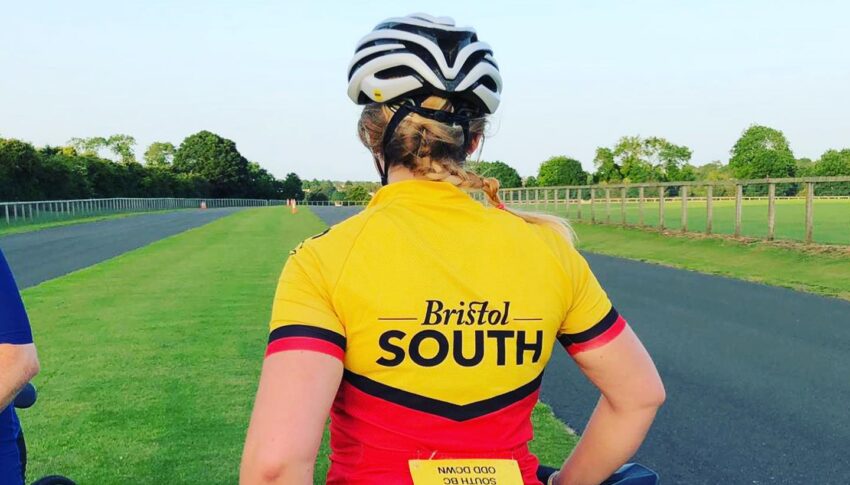 Bristol South Cycling Club provides an inclusive and social environment to enjoy and develop cycling at all levels.
Here are a selection of our latest Instagram posts. Be sure to follow us to stay up to date with the latest happenings in the club.